BACK TO POSTS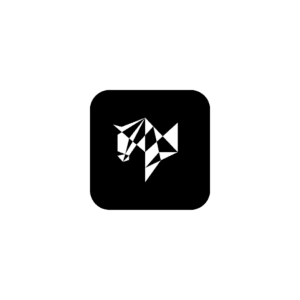 Our New Website
Announcing the Launch of Our New Website!
We are pleased and excited to announce the launch of our brand-new website! Our previous website was looking a little outdated and we wanted it to better represent BTX Racing.
Our aim with this newly designed website is to create a user-friendly browsing experience for our trusted and valued customers and business partners. We hope you enjoy our new site, which is easy to navigate, and more user-friendly.
Keep reading to see what new functionalities it brings!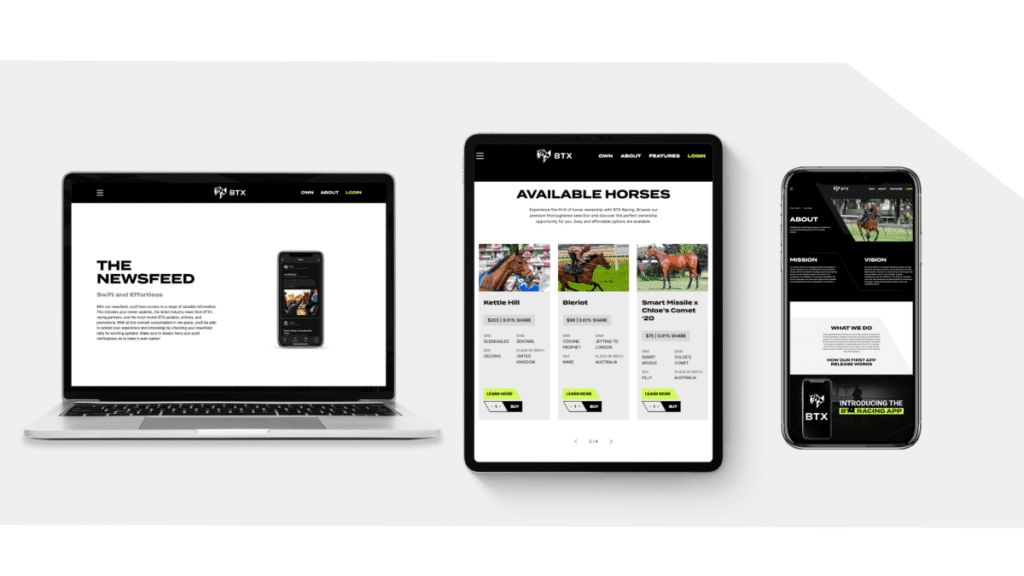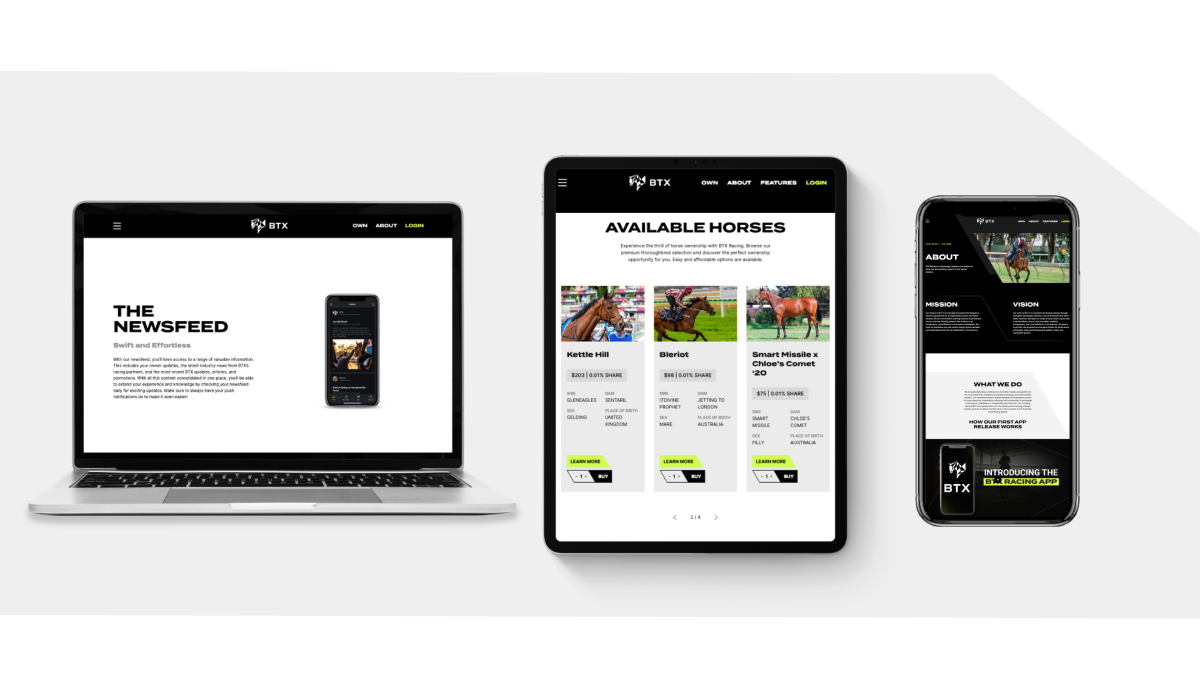 Highlights of our new website include:
Being able to browse and purchase ownership in our racehorses online!
A newly developed blog that will be frequently updated with the latest information surrounding BTX Racing, Blockchain, and Industry Education.
A page focused on our app features so you can learn more about what we offer!
A revised about page so you can understand more about what we at BTX Racing are all about!
A page on our Welfare Initiative where you can read more about what we are doing for the industry.
We'll be frequently adding new, exciting and interesting content to our website, including blog posts and videos. Please also check out our social media channels for more BTX Racing updates!
What do you think?
Have you had a browse of our new website? We'd love to hear what you think – feel free to reach out through our contact us page.
Revamping our website not only improves its appearance but enhances the overall BTX Racing experience for our community.