Features
Download the BTX App and never miss a moment in your horse's journey.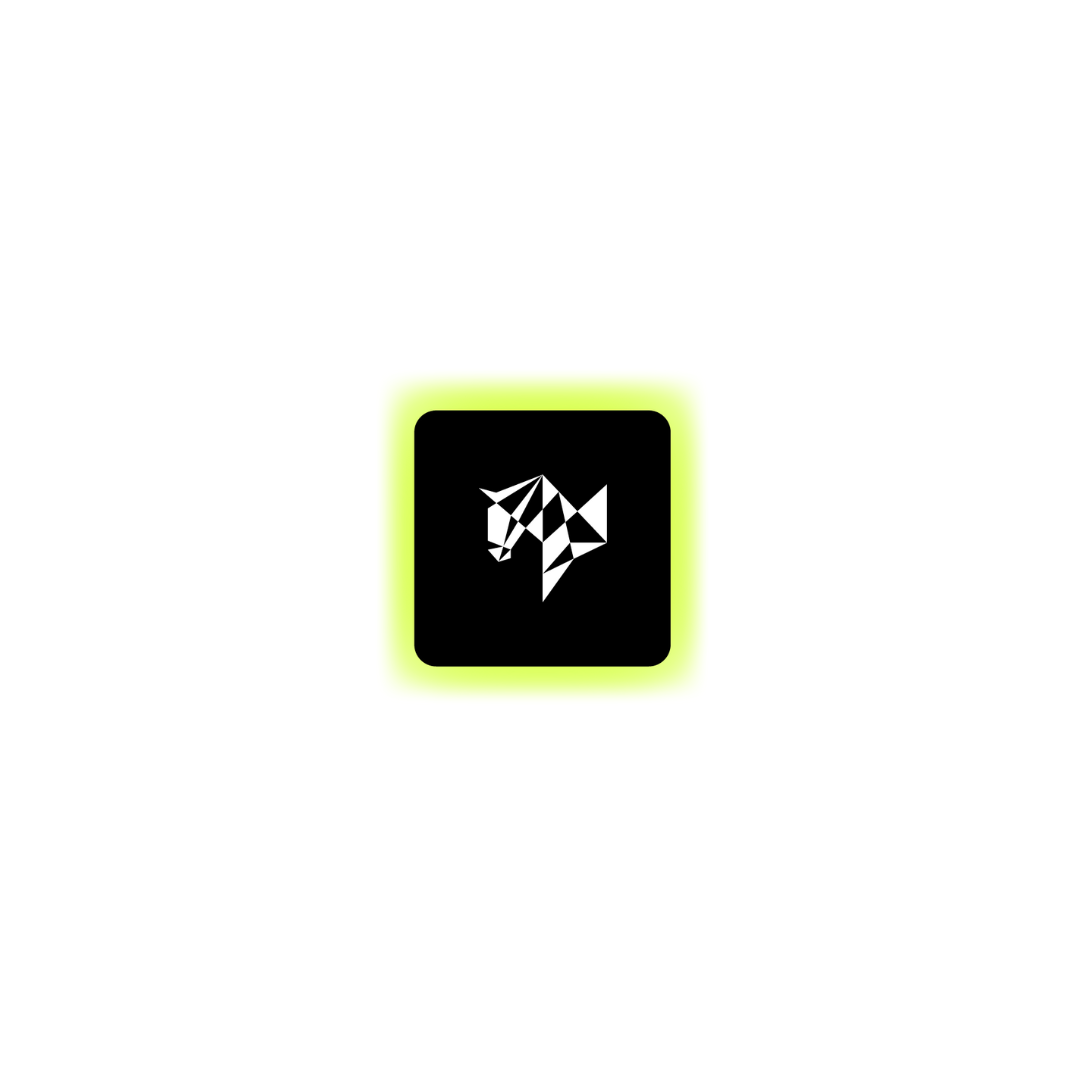 The Newsfeed
Swift and Effortless
With our newsfeed, you'll have access to a range of valuable information. This includes your owner updates, the latest industry news from BTX's racing partners, and the most recent BTX updates, articles, and promotions. With all this content consolidated in one place, you'll be able to extend your experience and knowledge by checking your newsfeed daily for exciting updates. Make sure to always have your push notifications on to make it even easier!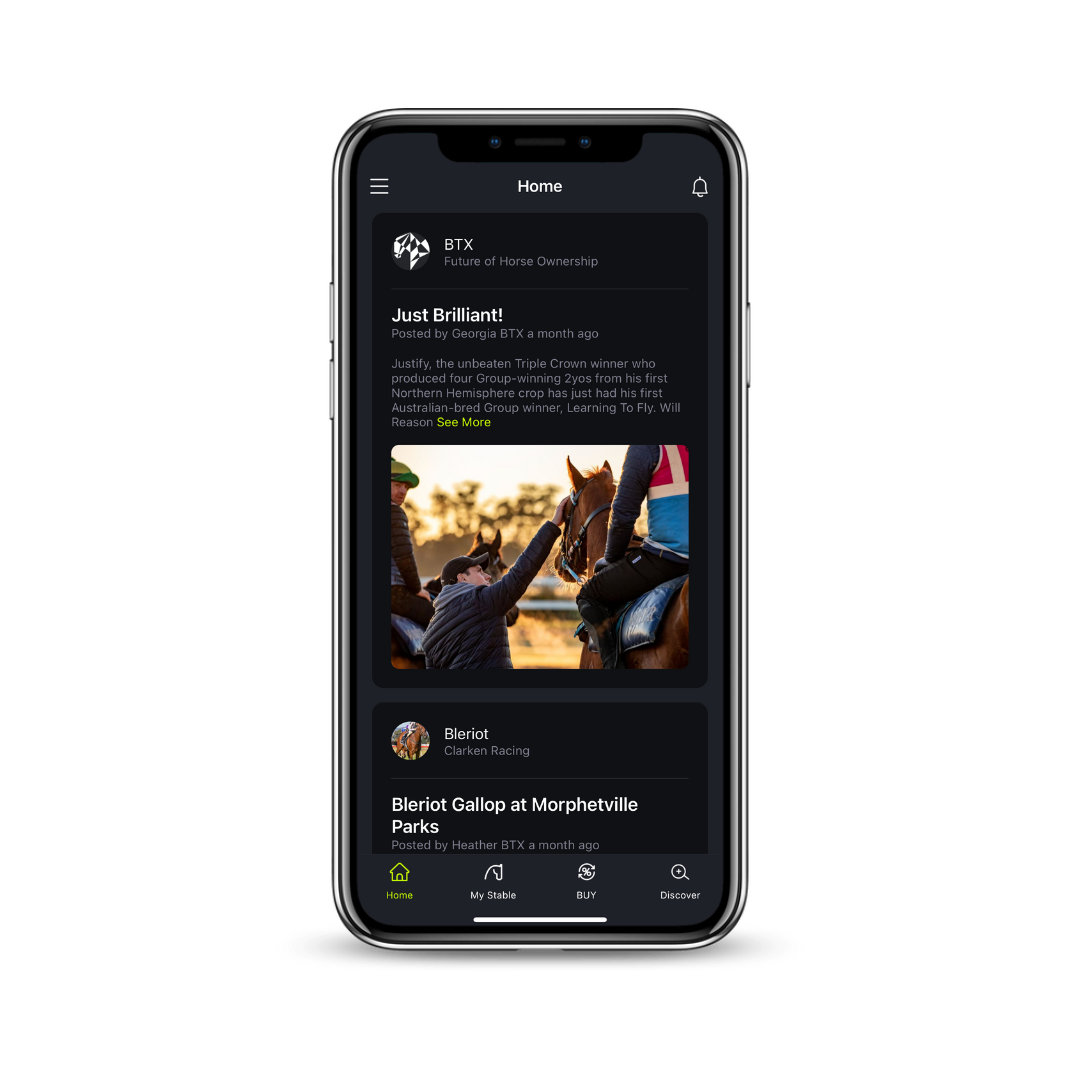 Ownership types
Wide Selection
Our 'Buy' section allows you to explore our selection of premium thoroughbreds and pack offerings. Once your account is fully set up you will be able to purchase new ownerships straight from this part of our app!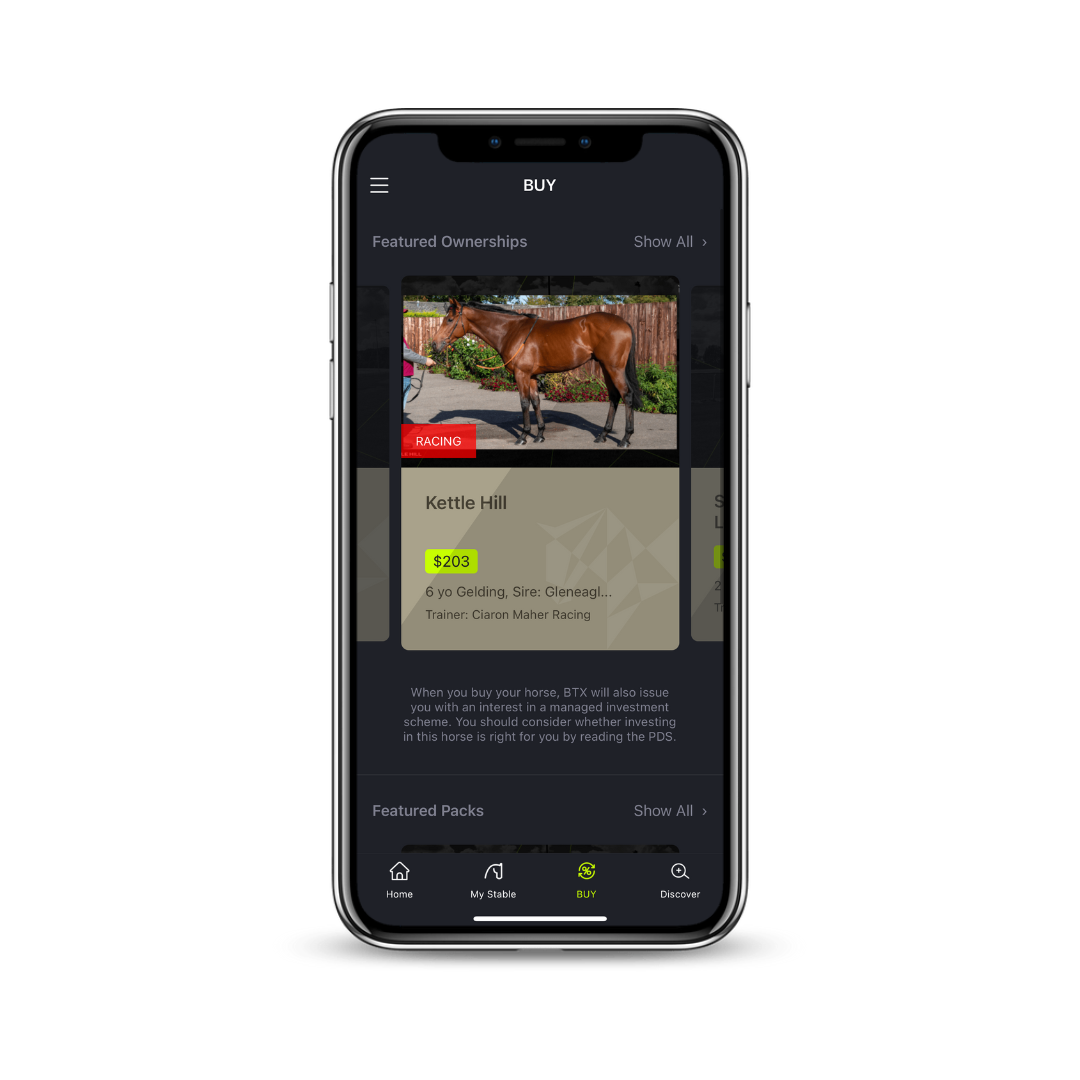 Your Stable
Always Informed
Your Stable is like a one-stop shop for all the things you own with BTX Racing. As you get more Ownership Scheme Tokens (i.e. own more horses) from the BTX Marketplace, your Stable will get bigger and better. And hey, it's not just about owning horses! You can also collect cool digital stuff like a token to commemorate your horse's first race, giveaway prizes and lots more. Want to see what your horses have been up to? Just click on their profile and check out all their training and updates in one place. Easy-peasy!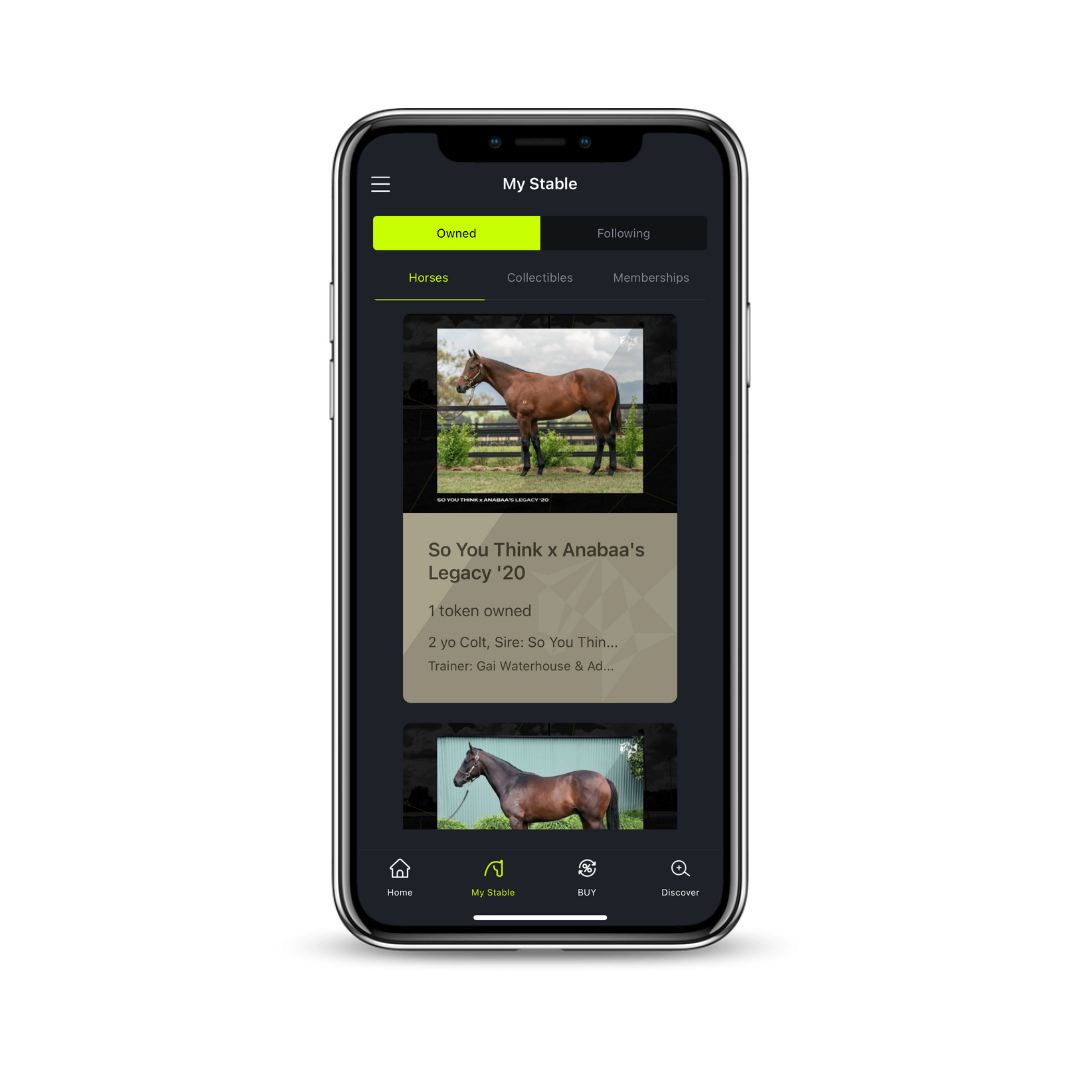 Discover Section
Explore
Use our discover section to explore the BTX Equine ecosystem. Here you will find current active racehorses, stats and content from those in the industry. You can also follow your favourite horses and as ownership interests become available we will let you know. More features coming soon!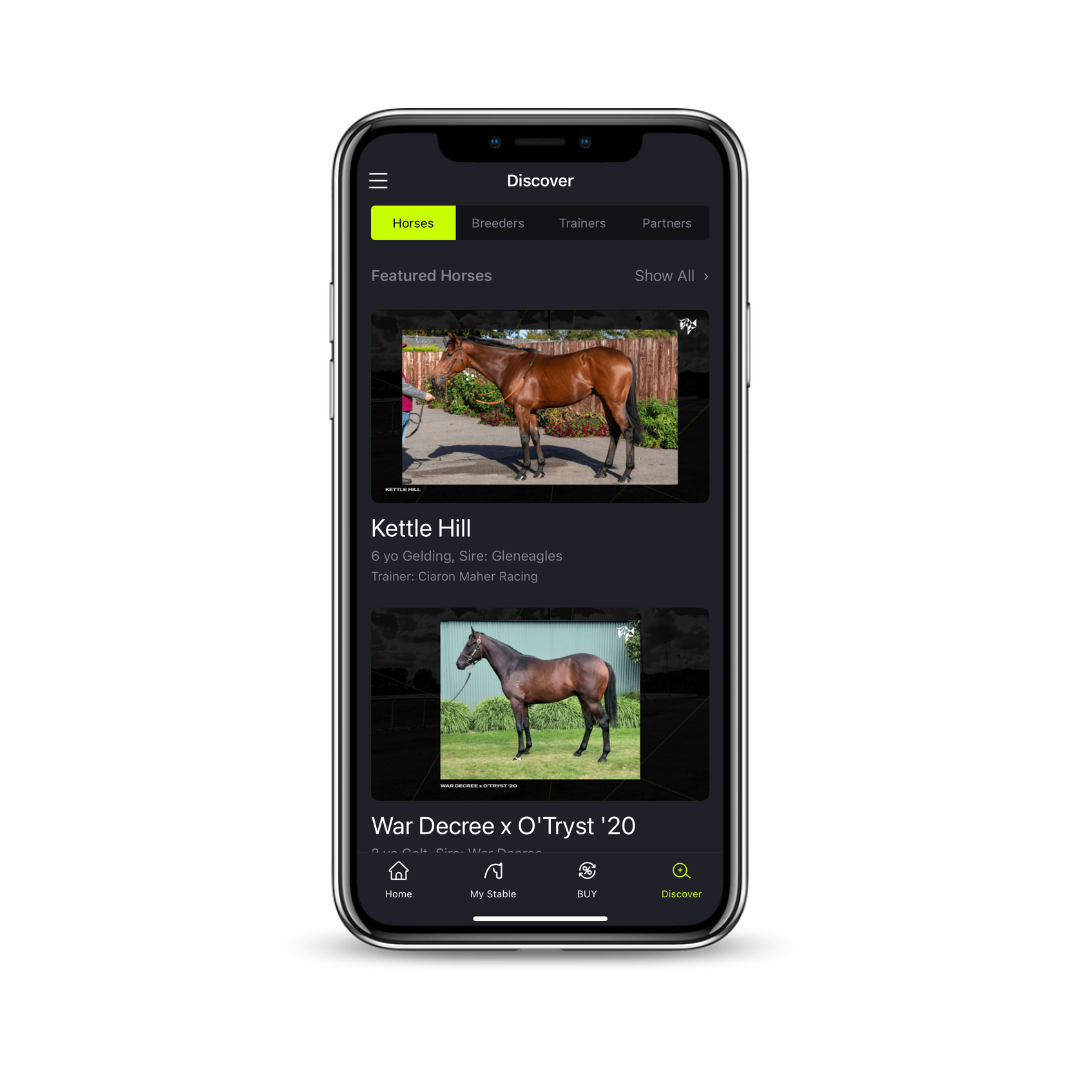 Made for everyone
User friendly
If you are new to horse ownership, BTX Racing is designed to suit everyone from beginners to experienced owners alike. Own confidently with our Support Team always here to assist with anything you may need.