BACK TO POSTS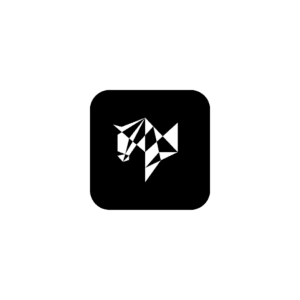 Ownership Trifecta = Trilogy | BTX | Chaillot
Chaillot (Testa Rossa x Mary of Modena)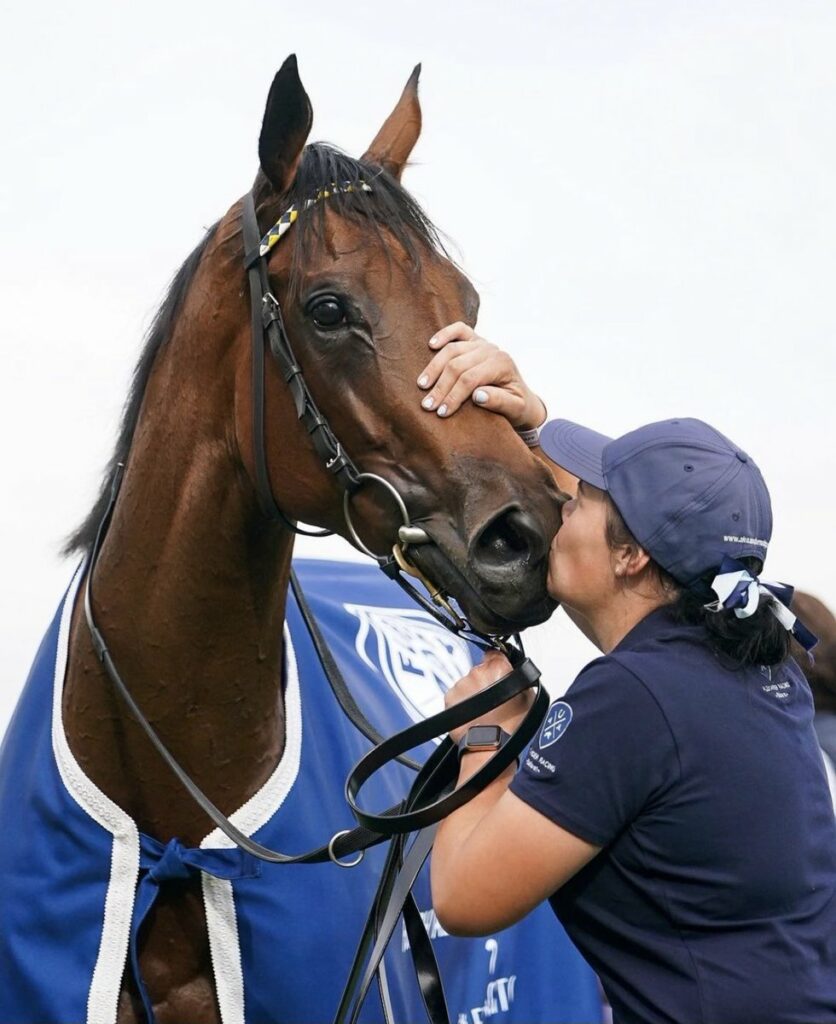 Horse racing fans are in for a treat this winter as Chaillot, a multiple stakes-winning mare, gears up for a strong campaign in Brisbane. Trained by the rising Queensland powerhouse team of Hoystead and O'Dea and owned by Trilogy Racing and BTX, Chaillot is set to target the Group 1 Kingsford Smith Cup on May 27th and the Group 1 Tatts Tiara at Eagle Farm on June 24th.
But what makes Chaillot such a promising horse, and why should you keep an eye on her during the Brisbane Carnival? Let's take a closer look.
Chaillot winning the Sunshine Coast Cup in January 2023
Chaillot's Excitement on the Track
Chaillot's barnstorming runs from the back of the field are reminiscent of legendary horses like Winx and Chautauqua, and her explosive turn of foot makes her a force to be reckoned with. This exciting brand of racing is suited to larger tracks like the Sunshine Coast, Eagle Farm, and Flemington, where Chaillot just finished 0.8 lengths behind the winner in the Group 1 Empire Rose Stakes. This racing style is why the Brisbane Carnival sets up so well for her, as the large and long straights allow her the opportunity to showcase her explosive turn of foot.
Chaillot is NOT a wet tracker and part of the reason in moving her to Queensland was to get away from the heavy tracks that plagued her last Spring campaign. Our connections will be hoping for a good firm track where she can fire those turbos in the last 400m.
Training and Potential
The Hoystead and O'Dea team is a rising QLD powerhouse who are 3rd on the Queensland trainers premiership behind Chris Waller Racing trainer of Winx and Nature Stip and multiple Group 1 winning trainer Tony Gollan whose best horse Spirit of Boom has gone on to become Champion QLD sire. The chance to race with the upcoming trainers of QLD racing gives Chaillot the opportunity to be surrounded by stakes-performing horses that are only going to get better and better.
Chaillot's successful move to the O'Dea Hoystead stables in Queensland has been significantly aided by strapper, Bronte.  Bronte also relocated to Queensland with Chaillot after handling and riding her in the early part of her career and is Chaillot's horse whisperer.
Ben Thompson, the jockey who rode Chaillot to her Sunshine Coast Cup win, recently had some Group 1 successes with Hoystead and O'Dea.  He was the jockey for Uncommon James winning the Oakleigh Plate in February and has been booked for Chaillot's Kingsford Smith Cup race.
As a pre-Christmas 2-year-old Chaillot beat subsequent Group 1-winning stallion Super Seth, who has gone on to be a champion NZ sire. Along with a win at 2 Chaillot has three additional black-type performances defeating multiple Group 1 winner Shout the Bar over 1400m. She then backed up that form by winning the Testa Rossa Stakes, a race named after her great sire, in the process defeating All Star Mile runner for 2022 So Si Bon. Her recent win at the Sunshine Coast Cup showcased her form and confirmed her status as a hit-and-run horse, with a 5-time winning record from 7 first-up runs.
WHAT. A. WIN! 😍

Chaillot is a very talented mare for @archi3alexander and @OTIRacing. pic.twitter.com/bVsARf5Zpj

— Racing.com (@Racing) September 25, 2021
Stakes Racing: The Highest level of Horse Racing
Stakes races are the highest classification in horse racing, and competing at this level demonstrates a horse's ability and potential for breeding success. For a horse to be eligible to run in a stakes race, the horse's owner must pay either a nomination fee, entry fee, or a starting fee and the horse must qualify to run in the race based on its previous performances.
Chaillot has already amassed over $550,000 in prize money and won a Group 3 and two listed races. Her performance in the upcoming Brisbane campaign could see her double that prize money total, adding to her already impressive resume. Those who have backed Chaillot throughout her career would have achieved a 260% return on investment.
The Tatts Tiara and Kingsford Smith Cup: A Shot at Group 1 Glory
The Tatts Tiara is run over 1400m at Group 1 level and offers a prize pool of $700,000. Chaillot has already won four times over the distance, making her a serious contender for the race. In the last 10 years, only 2 winners of the Tatts Tiara had won a Group 1 race before winning the race. The other 8 winners had all won Stakes races before breaking through at the top level, emulating the record of Chaillot.
Chaillot's race record stacks up scarily similarly to horses like 2018 winner Promt Response and 2017 winner Tycoon Tara.
In talking to some of Australia's top trainers about the opportunity, one thing is clear; racing history and racing trends are very rarely re-written, and often results repeat themselves.
In the lead up to the Tatts Tiara, Chaillot will be targeting another Group 1 race, the Kingsford Smith Cup on the 27th of May, which will be run over 1300m with a prize pool of $1,000,000.  This race is more competitive than the Tatts Tiara as it is unrestricted by sex meaning she will have to beat both fillies, mares, colts and geldings. The race has a prestigious honour roll including the great Black Caviar, Apache Cat and current Darley sire Impending. Despite its honour roll the race is usually extremely open and has a share of running styles and horse types as triumphant winners with no specific trends. The race is run under weight for age conditions however Chaillot will receive her 2kg fillies and mares allowance. Currently there are 13 Group 1 winners nominated for the race.
An Interesting Fact about the Tatts Tiara:
2021 Tatts Tiara winner Tofane retired after winning the race being sold for 3.1 million to Yulong Stud as a broodmare. Proving its value in the Australian Breeding Industry.
Chaillot:
The Future of Horse Racing
Horses like Chaillot are the future of horse racing, and owning a stake in a horse at this level is a unique opportunity. Trilogy Racing and BTX are giving people the chance to own part of Chaillot for a limited time, offering the thrills of owning a horse that targets group 1 racing without the full cost of ownership.
Don't miss out on the opportunity to witness Chaillot's explosive racing style this winter in Brisbane. Although shares are now sold out, you can still follow her journey as she targets the Tatts Tiara and see if she can break her elusive Group 1 maiden. With her promising track record and exciting racing style, Chaillot is a horse to watch.
HISTORY OF THE TATTS TIARA:
2012: Pear Tart Multiple Stakes winner – 1st Time Group 1 winner

2013: Red Tracer Multiple Stakes winner – 1st Time Group 1 winner

2014: Cosmic Endeavour Multiple Stakes winner – 1st Time Group 1 winner

2015: Srikandi 2nd Group 1 win

2016: Miss Cover Girl Multiple Stakes winner – 1st Time Group 1 winner

2017: Tycoon Tara Multiple Stakes winner – 1st Time Group 1 winner

2018: Prompt Response Multiple Stakes winner – 1st time Group 1 winner

2019: Invincibella Multiple Stakes winner – 1st time Group 1 winner

2020: Race Not Run due to Covid19

2021: Tofane Multiple Group 1 winner

2022: Startantes Multiple Stakes Winner – 1st Time Group 1 winner

2023: CHAILLOT? MULTIPLE STAKES WINNER…
More articles
BTX Racing
·
29 April 2023
BTX Racing Ownership Explained
BTX Racing allows you to purchase real ownership of real raceorses with Australia's leading trainers for an affordable one-time price with no ongoing fees. BTX Racing puts you in the race with real prize money and real ownership experiences.