You're Invited
Through Heather's work at BTX you're invited to claim a free share in a horse trained by 2022 Melbourne Cup winning Trainer Ciaron Maher.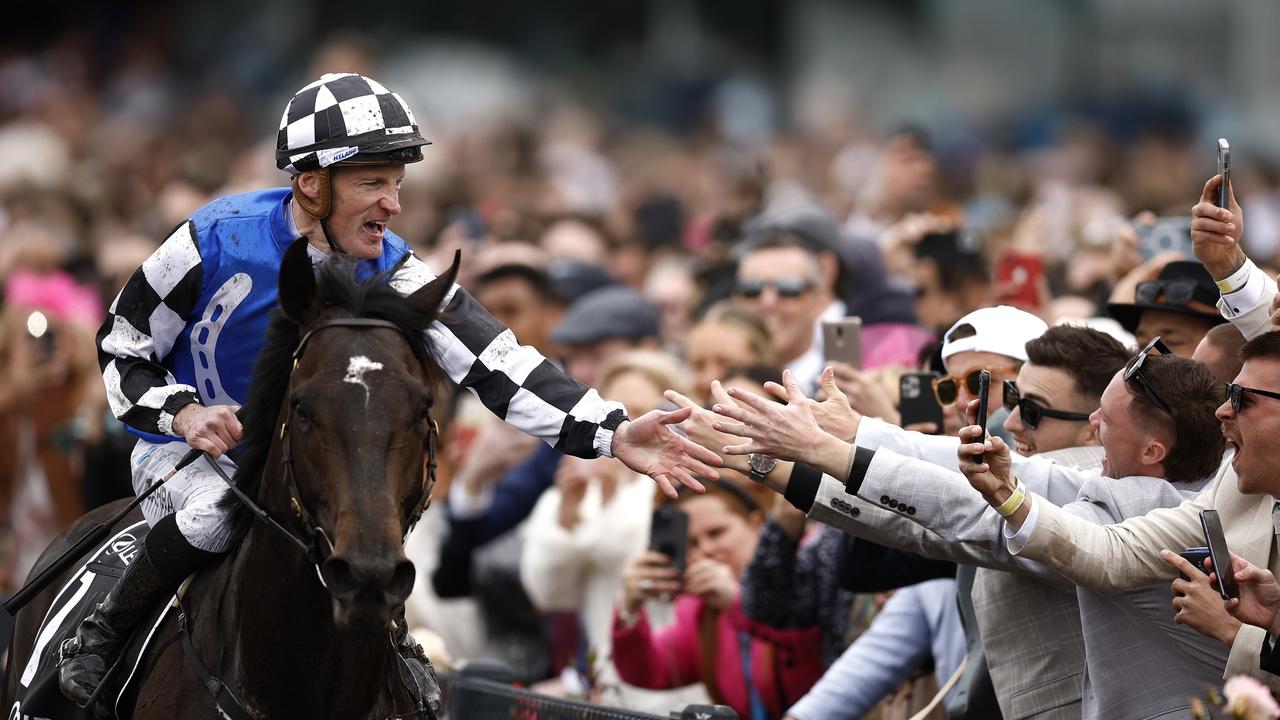 100% Free
The ownership is for the 3 years and there are no ongoing costs or training costs or vet costs.
Heather might just ask for some feedback on the experience – what you like and what can be improved.
Horse Welfare
This horse is covered under BTX welfare so will ensure a good home after his racing career.
Meet Son O'War
Claim your stake in this 2-year-old War Decree Colt, purchased at the esteemed Karaka National Yearling sales for $100,000 by Ciaron Maher. Son O' War boasts a winning pedigree, being sired by the globally influential War Front. He's trained by the esteemed Ciaron Maher Racing and is ready to make his mark in the Autumn Racing season!
No training fees. No ownership fees. Pure ownership thrill!
Heather's review of Son O'War:
"He's very cute – a bit chunky but this is good apparently – you want really good back legs for running, which makes sense"
Anticipated to begin racing this Spring!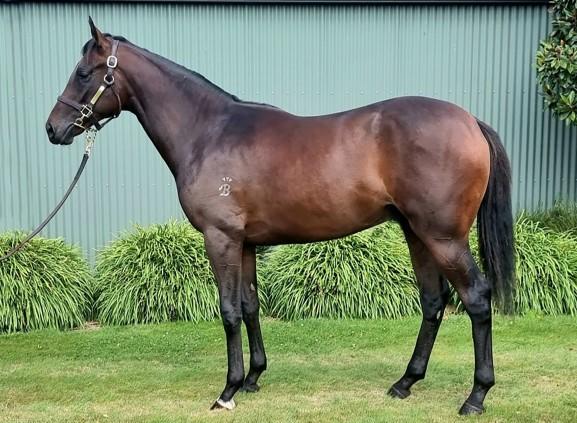 BTX Racing is the world's first blockchain-powered horse ownership platform. We're harnessing blockchain to offer micro-ownership – fractional shares in top-tier racehorses. With BTX, you're not just an owner; you're part of a forward-thinking community that's setting the pace for the future of the equine industry.
About BTX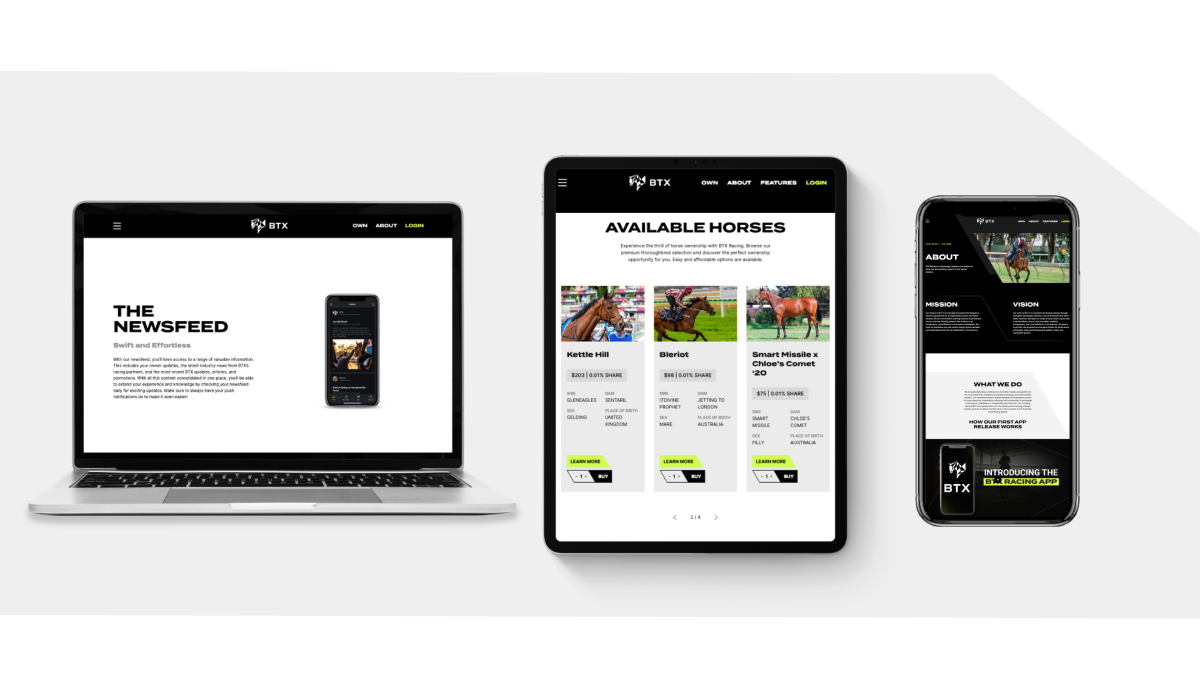 Ready to experience the thrill of race horse ownership? Claim today! (Limited to 50)