BACK TO POSTS
Foals, Trials, and Rising Stars
Welcome to another thrilling edition of the Friday Wrap Up! 🏇 Get ready for an exciting ride as we share the latest highlights and heartwarming moments from the world of BTX Racing. From the arrival of our newest foals to the impressive performances on the track, this week has been nothing short of spectacular.
4 Foals For The Groundbreaking Breeding Pack
August marked a significant milestone for BTX Broodmare Pack owners, as two breathtaking foals, sired by Maurice and Russian Revolution, graced the prestigious grounds of Blue Gum Farm. Now, September has continued to unfold with equal excitement, with the Broodmare Pack already doubling in size!
A magnificent colt, Russian Revolution x Prosecution was welcomed into the world on Wednesday morning. Following closely, Thursday morning welcomed a splendid colt by Maurice out of Flandersrain. Owners, please head over to each Broodmares profile to see the latest foal images.
Both mares and their foals are in excellent health, basking in the continuous care and attention provided by the dedicated Blue Gum Farm staff, who ensure they have the best possible start to their growth and development. We couldn't be more delighted with the results we've observed in these first four foals, all displaying excellent health and remarkable balance from the very beginning.
Meanwhile, both Russian Revolution and Maurice are achieving great success on the racetrack. One of Maurice's finest sons, Kibou, is set to return to the trials this week as he gears up for Group 1 targets during the Spring Carnival. Whilst Russian Revolution had Everest contender Red Resistance at the trials on Friday morning at Randwick.
Owners, stay tuned as we have more exciting news on which stallions our broodmares will be visiting in 2023. Exciting times lie ahead!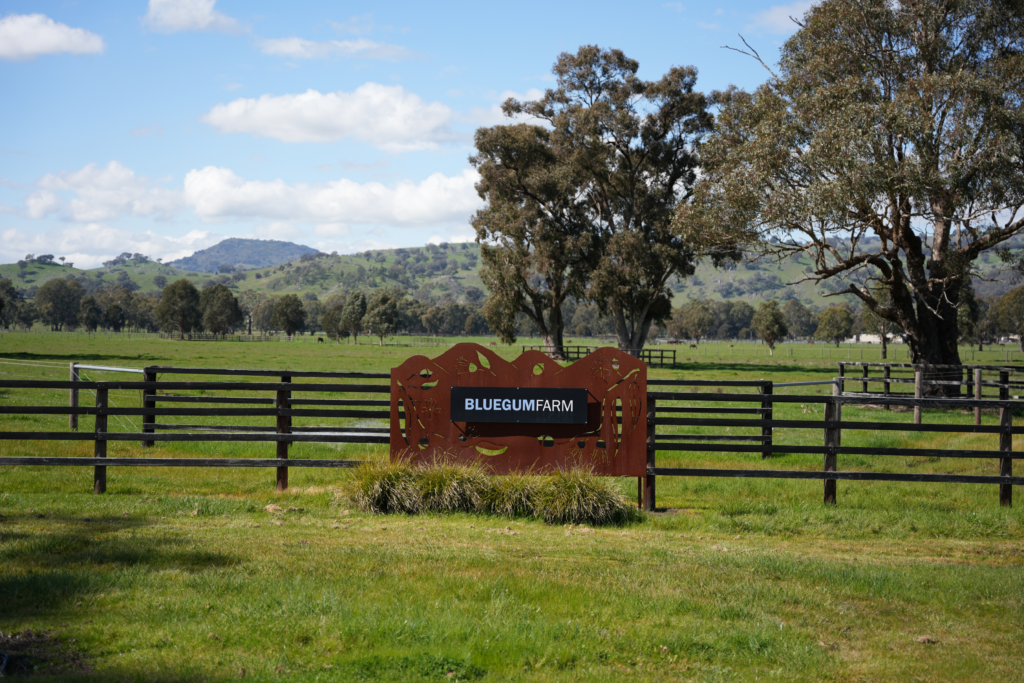 Jon Bon Leads From The Front In Second Trial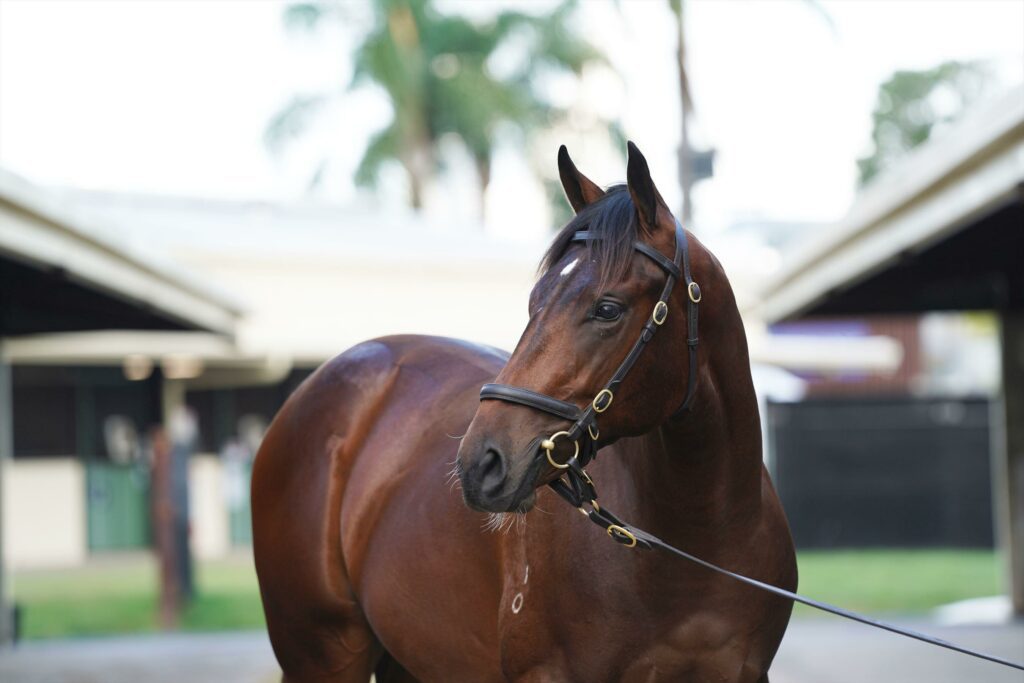 Our classy colt, Jon Bon, has returned to the trials for the second time at Royal Randwick, providing a glimpse into the talent the son of So You Think evidently has. Flying the gates, as he did in first trial, Jon Bon led throughout before being pipped on the line by a trio of backmarkers, who were put under pressure by their respective jockeys. BTX were pleased to hear from jockey Adam Hyeronimous post race, who commented, "he showed good speed from the gates and travelled well. He's bound to perform even better over longer distances, and when he steps out to the races he's just going to keep improving." The team was highly satisfied with his performance over 1030m.
Typically, Waterhouse and Bott horses undergo two trials before they make their racing debut. Owners can anticipate Jon Bon's appearance at the races the next time he competes in a competitive environment. While there is room for improvement, the team is thrilled with his development from his first to second trial. Currently, the Waterhouse and Bott team is enjoying tremendous success, with seven winners in the last two days across the country.
Reasonable Ready To Fire As Team Gives Tick Of Confidence

Following an impressive come-from-behind second-place finish in her debut race at Hawkesbury, our talented BTX Princess, Reasonable, is gearing up for her second racing assignment. This time, it's a 1250m maiden race at Canterbury Park, offering a substantial prize pool of $60,000. Amongst 24 nominated horses, she's set to compete in the 7th race scheduled for Wednesday, September 13.
The Warwick Farm team is pleased with Reasonable's development, especially after a brief break at Bong Bong Farm in the picturesque Southern Highlands. They are eager to give her another opportunity this spring to secure her maiden victory.
What's more, the team was also encouraged by Reasonable's nomination for the Group 1 Darley Flight Stakes, scheduled at Randwick on the 30th of September. While this may seem ambitious at this stage of her racing career, and it's unlikely she will participate, the team's nomination is a testament to her talent and athleticism. They recognise if she wins convincingly next week, a Group 1 target could be well within her reach.
It's a strong tick of confidence from the team at Ciaron Maher Racing to nominate for a Group 1 so early in her career, a level we are confident she can achieve in the Autumn of 2024.
Fillies Pack Gaining Momentum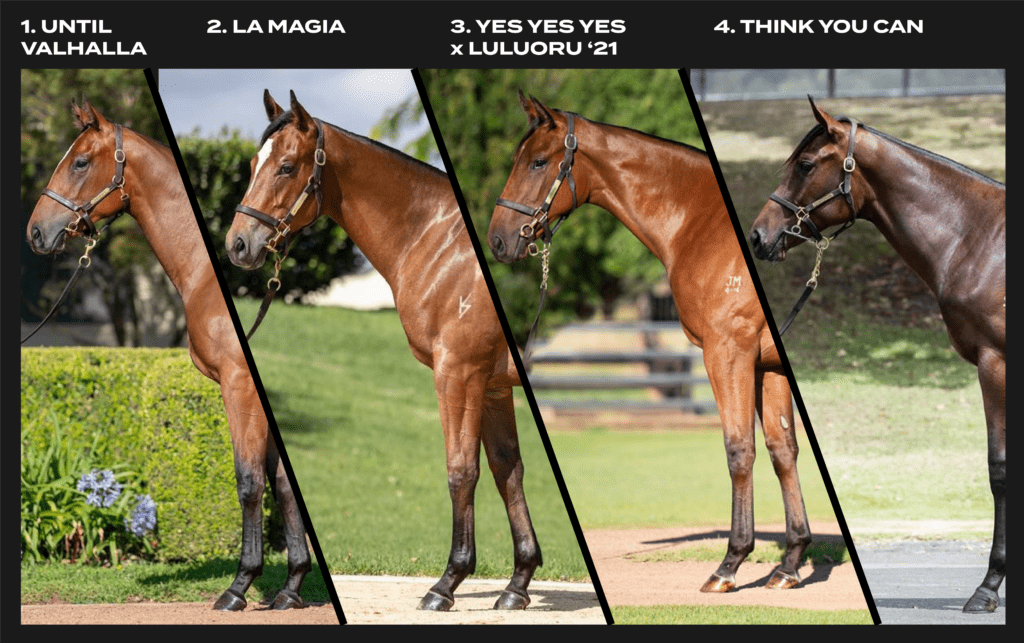 The BTX Fillies Pack, featuring four fillies trained by Ciaron Maher Racing, is gaining momentum, as Until Valhalla returned to the trials for the second time at Newcastle on Monday. She was accompanied by a variety of top-class CMR-trained horses, including Group 1-winning filly Royal Merchant. Until Valhalla delivered an eye-catching 3rd-place finish despite missing the kick. Tommy Berry, a returning Group 1-winning jockey, skillfully balanced her to cut the corner and run on well over 800m. Being by Snitzel, the team holds high expectations for the filly's abilities and eagerly anticipates her return to the trials in the coming weeks before her racing debut in early October.
In Cranbourne, both La Magia and our unnamed two-year-old by Yes Yes Yes are in full training and getting ready for trials. The prospect of having a two-year-old runner in our Yes Yes Yes filly is incredibly exciting, although hardly surprising considering her sire's record of racing five times as a 2-year-old, including three races before Christmas, before returning as a 3-year-old to win The Everest. La Magia is also an exciting filly, with CMR apprentice Sarah Fields expressing her admiration, saying, "She's super competitive, she raced alongside a mate and was strong to the line and very straightforward." With Reasonable and Until Valhalla emerging as 3-year-old spring prospects, the continued progress of La Magia is exceptionally exciting.
More articles
Ownership Trifecta = Trilogy | BTX | Chaillot
Horse racing fans are in for a treat this winter as Chaillot, a multiple stakes-winning mare, gears up for a strong campaign in Brisbane. But what makes Chaillot such a promising horse, and why should you keep an eye on her during the Brisbane Carnival? Let's take a closer look.